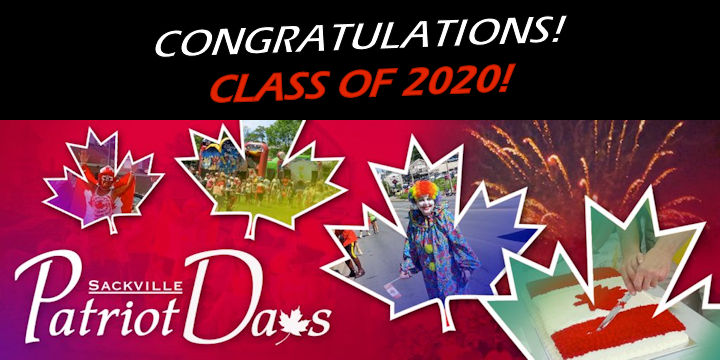 Welcome to Sackville Patriot Days
Show Cancellation Policy (June 29, 11:00am):
At this point tonight's show is still a go.
The decision to cancel will be made by the team that manages the screen and projector equipment, and will be made near 4pm. (We may also make the decision later if the weather turns worse.)
If there is no update then the show is a go. We will update the PatriotDays.ca web site, the ticket web site, and our Facebook pages if the decision is made to cancel.
With a cancellation there will be no rain date.
2020 is a different type of year, posing unique challenges.
Because of the virus, we are not able to have crowds, and so we are unable to get together and celebrate school graduation or have our normal Patriot Days activities. That hasn't stopped us from celebrating either of those.
Introducing our Graduation and Patriot Days 2020 show!
For four nights we will have a music video from local artists (like our concert in the park), then some videos celebrating our graduates and talking about Patriot Days, and then a feature movie. This will be shown in the Sackville Arena parking lot, and you can watch it from within the comfort of your vehicle.
Like our Patriot Days events in other years, this is a completely free show.
You can get a free ticket by following one of the links below, bring your vehicle to the parking lot, and watch the show on a huge 50 foot screen, with the audio coming in through your vehicle's FM radio!
To get tickets for one of the movies please click on one of the links below:
Only one ticket is required for each vehicle. You can have as many people in the vehicle as it will legally allow.
Please note that you will only be able to come to one show, so choose wisely!
We are also not limiting the number of people in your vehicle. If you're allowed to drive with 7 people in your vehicle, and you have 7 in your bubble who want to see the show, then bring them all!
Because of the public health restrictions and because space is limited, we have to follow some rules:
The parking lot will open at 8pm each evening, and the show will start at 9pm. If you don't have your ticket for that evening then we won't be able to let you in. When you arrive you will only be able to get in to the parking lot at the entrance closest to the Arena, as shown in the image below. The other two exits will be closed.
Public health restrictions also mean that we can only have a car in every second spot, so we will have volunteers to help direct you to a parking spot.
You will need to stay in your vehicle to watch the show. We will have porta potties available, but you will need to stay in your vehicle at all other times.
If you leave the Arena parking lot then you will not be allowed back in.
2020 is presenting challenges and opportunities like no other year. Let's enjoy these opportunities!
We hope that you have a great evening and enjoy the Graduation and Patriot Days 2020 show!
---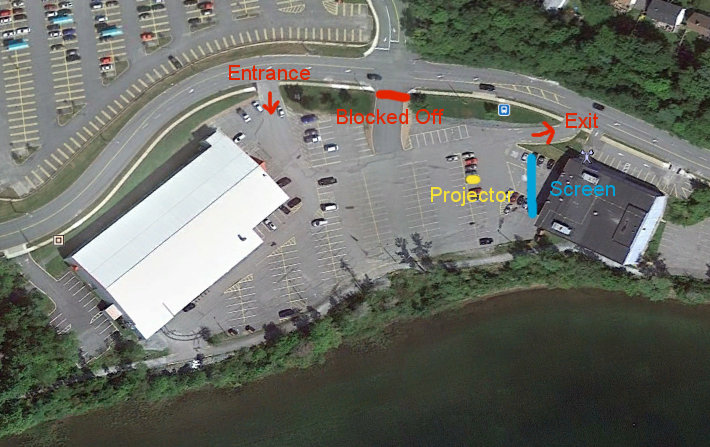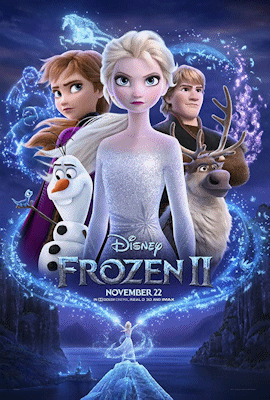 Sackville Patriot Days is a community, family-oriented celebration organized around Canada Day. It covers three or more days, depending on the day of the week on which Canada Day falls. Events may vary from year to year depending on which community groups become involved. The schedule may include sports tournaments, dances, contests and children's events.
At the core of the Patriot Days celebration each year is a Canada Day Parade down Sackville Drive, a free concert at Kinsmen Park and a fireworks display over First Lake.
The Sackville Community Development Association (SCDA) spearheads Patriot Days relying on funding from Celebrate Canada, HRM Festivals and Events, and donations from local businesses and individuals.
The Patriot Days Committee, a volunteer group who actually produce the festival, is comprised of a consortium of all levels of elected representation, service organizations, club members, and many dedicated volunteers banded together to organize and produce this community festival.
Different organizations throughout the community are designated to work on specific events and projects and the SCDA provides coordination, funding, fundraising, publicity, communication, support, labour, and motivation. Work usually begins in early January to prepare the year's festival. The volunteers work very hard to produce a festival to be proud of. Annual total attendance at the events typically reaches over 50,000 people. New volunteers are always welcome as are fresh ideas.